Annealsys Versatile RTP system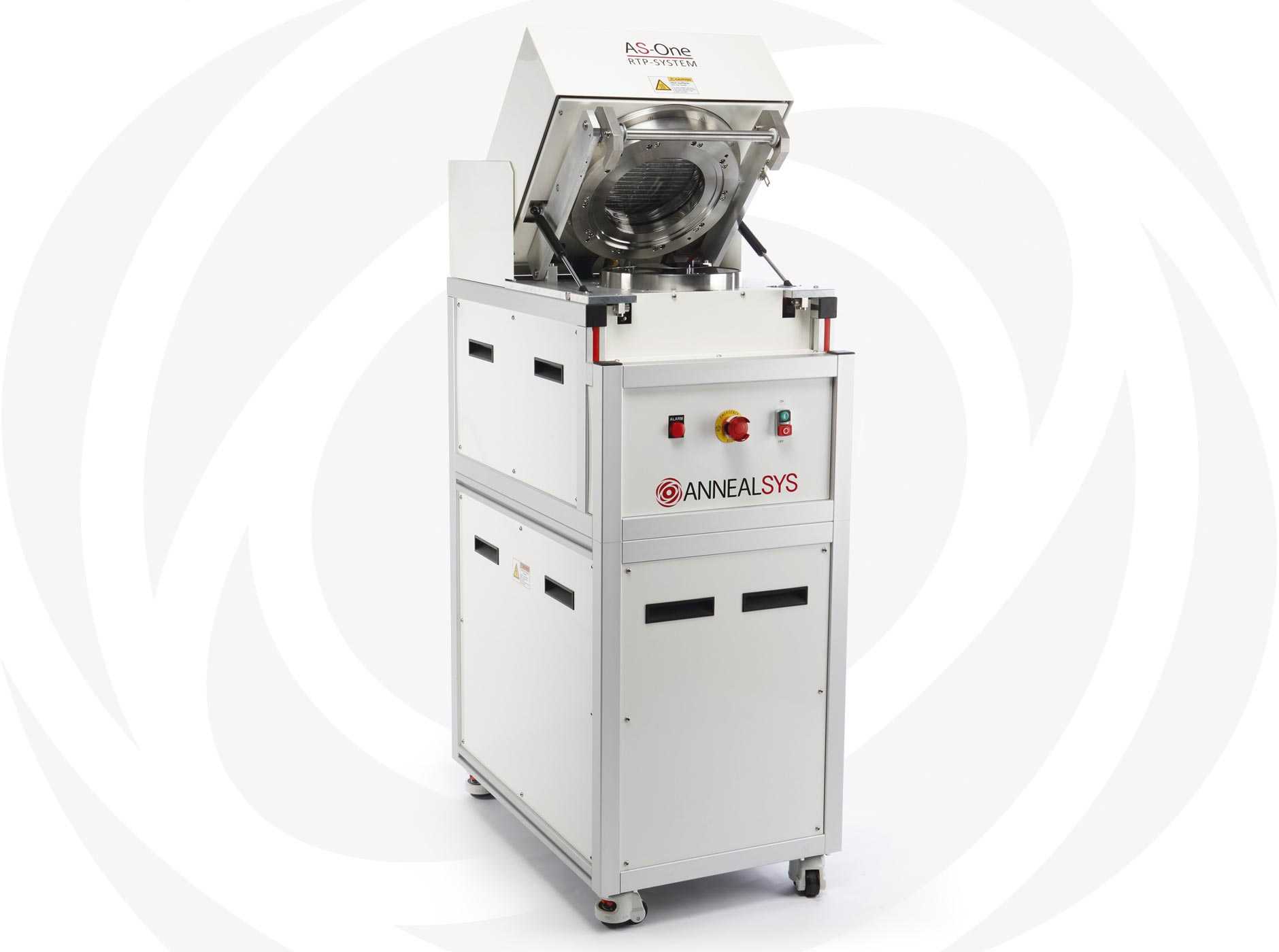 Applications
Annealsys Versatile RTP system
The AS-One is a versatile RTP system that can be used for the development of rapid thermal annealing and rapid thermal CVD processes.
Rapid thermal annealing (RTA)
Implant annealing
Ohmic contact annealing (III-V and SiC)
Rapid Thermal Oxidation (RTO)
Rapid Thermal Nitridation (RTN)
Selenization (CIGS solar cells)
RTCVD of graphene and hBN
Thermal annealing of polymers
Etc.
Specifications
The AS-One RTP system is available for processing up 100 mm or up to 150 mm diameter substrates.
The Annealsys AS-One system is available with two sizes of reactors to process substrates up to 100 mm (4") or 150 mm (6") diameter. The machine has been specially developed to meet the requirements of research laboratories and small-scale production. The high reliability guarantees low cost of ownership. The floor standing configuration and the reduced footprint allow easy installation in cleanroom and easy access for maintenance.
The AS-One system has a stainless steel cold wall process chamber for better process reproducibility and higher cooling rates. The special design of the process chamber provides a low volume for fast pumping and purging and low consumption of process gases.
Pyrometer and thermocouple temperature measurements are standard features. The fast digital PID controller provides accurate and repeatable thermal control across the temperature range.
The clam shell style design of the process chamber enables full access to the bedplate and easy access for loading and unloading the substrates as well as a practical cleaning of the chamber.
Characteristics
The AS-One 100 allows performing annealing processes up to 1450°C
The high temperature version of the AS-One 100 allows performing annealing processes up to 1450°C. It is up to 1300°C for the AS-One 150.
Temperature range: RT to 1450°C (depending upon version)
Ramp rate up to 200°C/s (depending upon version)
Cooling rate up to 100°C/s with special equipment
Gas mixing capability with mass flow controllers
Vacuum range: Atmosphere to 10-6 Torr
Full PC control with Windows compatible software
Optional features
The optional fast cooling system is available to increase the cooling rate by 4 times.
Graphite and silicon carbide coated susceptors
Rough vacuum pump and turbo pump, automatic pressure control with throttle valve
Fast cooling system
Selenization kits