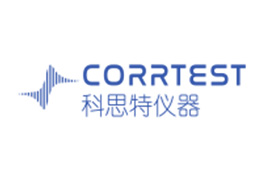 Wuhan Corrtest Instruments Corp. Ltd started the designing and research of electrochemical instruments since 1999, and was officially established in 2007. They specialize in R&D, manufacturing, and the sales of potentiostat and galvanostat equipment. They have acquired ISO9001, CE and CSA certifications. In 2016, Corrtest grew to be a joint-stock operation.
Their CS series potentiostat and galvanostat are applied in corrosion, batteries, solar cell, advanced materials, electrochemical analysis, sensor, electro-synthesis, electrodeposition, etc.
Corrtest is now the main supplier of potentiostat products in China. Their products are used in almost all universities / institutes in China. They are also exported to South Korea, India, Indonesia, Japan, Australia, USA, Canada, Germany, UK and many more.
Electrochemical Workstatiom
Potentiostat Galvanostat
Bipotentiostat
Portable Electrochemical Analyzer