Multi-Vane Conductance Control Valves
Normally stainless steel (Xylan® coated stainless steel for corrosive conditions are available on request)
Have no parts protruding above or below the flange surfaces in the open position
Radial vanes give a uniform gas flow through the valve
Available in very large sizes (up to 35" ASA) on request
Pneumatic version
Operates in 2 positions (fully open or preset, manually adjustable throttled position)
Built-in micrometer allows repeatable, precision settings to .001"
Since the rotating vanes cannot completely block gas, never use vane-style conductance control valves as shutoff valves (see table). They simply throttle the gas flow, enabling a higher pressure in the chamber while maintaining the pumping system within its normal pressure range.
This effect has three main applications
Quickly raising the pressure in a normal high vacuum chamber needed for "gassy" processes such as sputtering or plasma etching, rapidly returning to high vacuum.
Reducing the gas flow required for a process because the pumping system's full pumping speed is not used while gas is let in. This reduces the expense of pure gases while reducing the problems associated with removing corrosive or active gases.
Where chamber wall desorption will contaminate the process gas, the conductance control valve is adjusted to the optimum compromise between minimizing gas usage and maintaining contamination below some required level.
NOTE: Pneumatic valves require 60–80 psi air pressure for actuation. ASA flanged multi-vane control valves have a flange o-ring groove on one side as standard.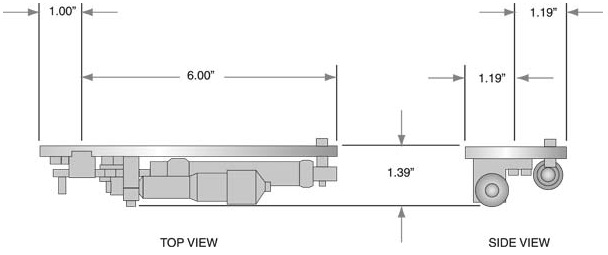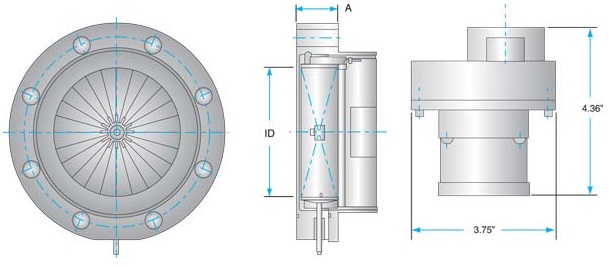 Lesker Conductance Control Multi-Vane Valves (ASA flanged)