Description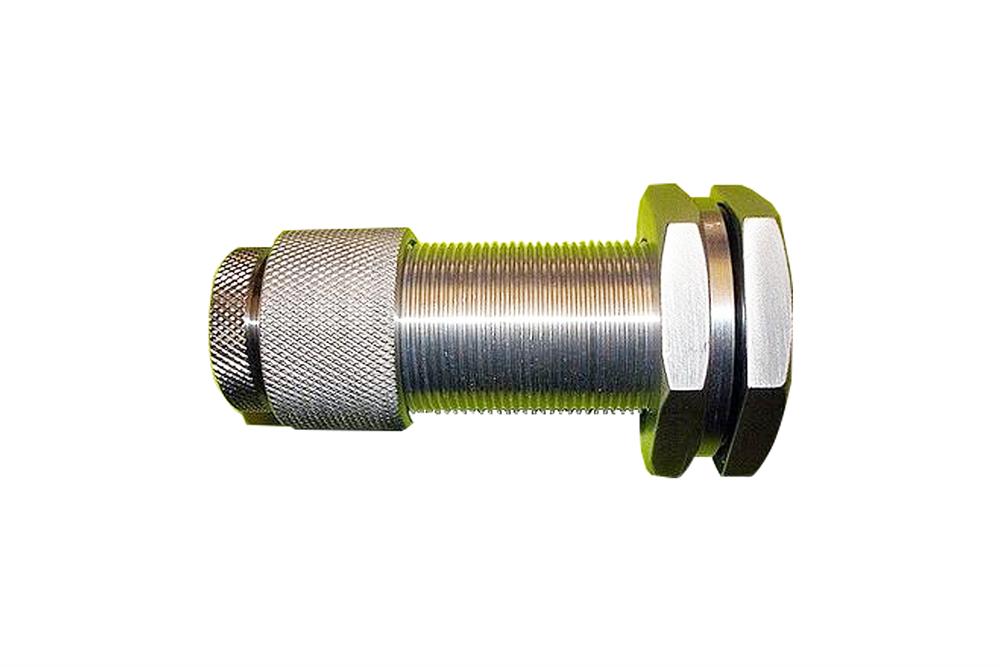 High Vacuum Feedthrough is a universal type feedthrough with 0.75" ID and 1.1" OD. which can be used to install tools or instrumentations onto the baseplate of a vacuum chamber with a 1.1" diameter through-hole. It is compatible with MTI or other brand sputtering head with 3/4" rod at related products below Specifications:

Material
304 Stainless Steel
Structure
Dimension

Thread Length: 1-3/4 inch
I.D. : 3/4 inch

Application case
How to use
Use this component to install the sputtering too with 3/4" tube l onto the baseplate (up to 1" thick) of a vacuum chamber. Drill a 1.1" diameter through-hole on the base plate and mount the Quick Connect through this hole. Let the 0.75" OD tube of sputtering source through the Quick Connect, and adjust the height of the sputtering source's tube in the vacuum chamber. Tighten the Quick Connect to fix the position of the Sputtering source. No special tools or welds are needed. Within 10 minutes, the installation can be conveniently completed.