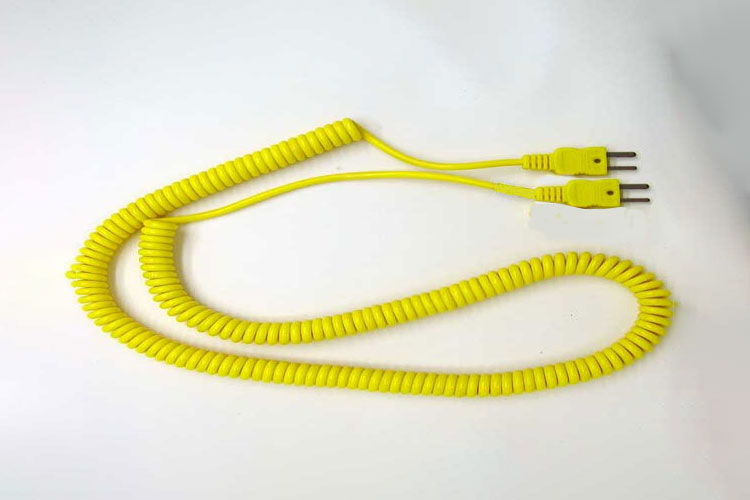 K Type Coiled connecting cable, EQ-TC-K-CABLE used for Temperature Calibrator.
Termination Style (End #1): MALE
Termination Style (End #2): MALE
Both 2 pin mini male plug is installed in one end of the wire for connetion with the CL3515R digital precision calibrator/thermometer (click on the highlighted words to order the calibrator/thermometer).
Retracted Length: 1ft
There are 2 polarities for K type thermocouple: positive and negative. Please check polarity of K type thermocouple before use. Wrong polarity may cause temperature measuring error.