Description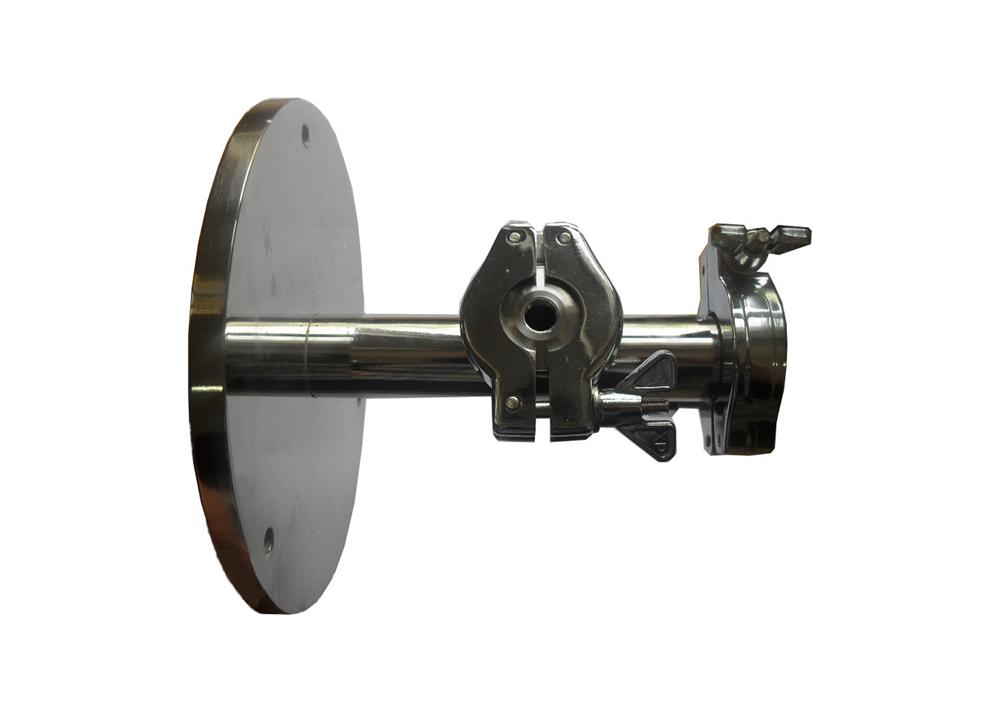 This is a KF-D25 High Vacuum flange with an extra KF-D16 fitting for 4'' diameter tube of RTP Furnace. KF-D16 fitting port can be used for installing the Compact Digital Vacuum Gauge.
SPECIFICATIONS
Features

Made of Stainless Steel with double high-temperature silicon O-rings on flange.
The KF-D16 and KF-D25 fitting ports were built on the flange.
Such assembly kit can seal one end of 100 mm diameter ceramic or quartz tube.

Applications

KF-D25 port can be connected to the SS high vacuum bellow via ball valve. Better sealing effect and higher pumping rate can be achieved via this configuration.

Installation Video


Demension
click to enlarge
Warning

Must put a refractory tube block in front of the flange (see picture below) to avoid heat radiation melt silicone O-ring. You may order a ceramic block in related products.
Please do not over tighten the three hex screws on the flanges to avoid overpressure incidents. The recommended torque is 35~40 inch-lbs.
For liability considerations, MTI does not recommend or endorse the use of any toxic, flammable or corrosive gases with our flange assemblies. Please contact us with any concerns.