Description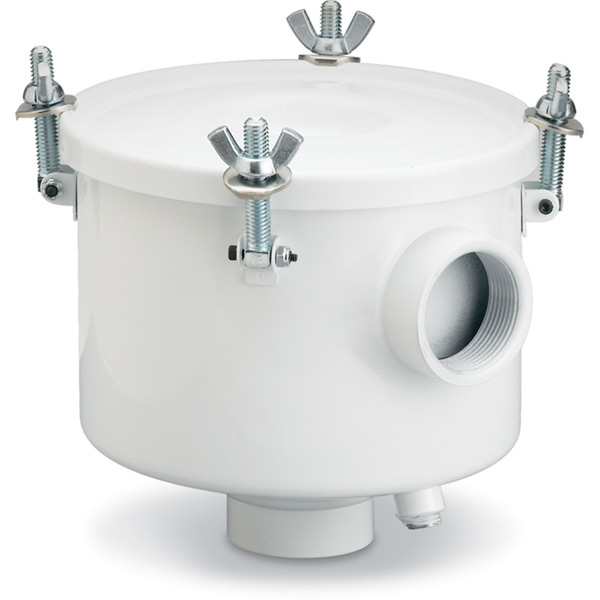 Lesker Polyester Foreline Dust Filters (ASA Flanged)
Offers a 99+% removal efficiency standard to 5 microns on polyester media.
Specifications
Vacuum level is typically 1 x 10-3 Torr (1.3 x 10-3 mbar)
Features low pressure drop with a positive sealing o-ring system
Temperature range: -15°F (-26°C) to 220°F (104°C)
Features
Inlet gas load enters the canister above the element for maximum element usage
All-steel construction features a baked enamel finish with heavy-duty T-bolts to ensure structural integrity and easy maintenance
Applications include bag house systems, factory automation, food processing, glass and ceramic processes, medical, vacuum furnaces and packaging, vacuum pumps (rotary vane, screw compressors, and piston pumps), and central vacuum systems
NOTE:
One 5 micron Polyester element included
Both inlet and outlet flanges are flat (smooth) ASA flanges. Order appropriate mounting hardware (below).
Please call us to order element types not listed in the ordering table.
Lesker Polyester Foreline Dust Filters (ASA Flanged)