Description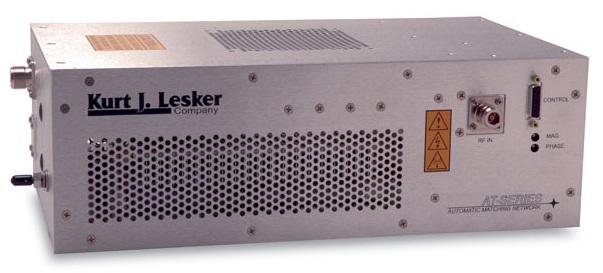 Lesker Complete packages ready to provide reliable plasma generation and RF biasing to meet your process requirements.
Features:
CE marked compliance
Automatic Gain Control
Programmable Presets
DC Probe Standard
High Voltage Variable Capacitors
Displays Forward Power, Reflected Power, and DC Bias
Analog or Serial Interface
Low Loss Design
Single Point System Integration
NOTE: A DC Voltage probe is included within the Lesker AT Series Matching Networks. The probe provides a means to measure the developed DC Voltage within the chamber. The DC Voltage probe's output signal is proportional to the developed DC within the chamber.