Description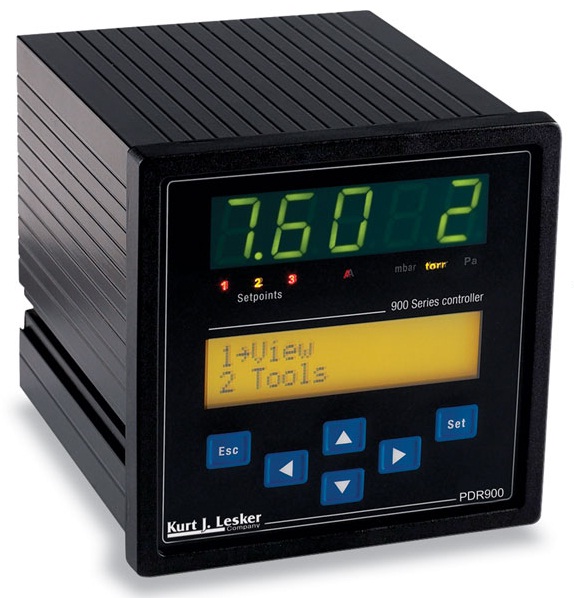 KJLC PDR900 Series Controller for Ion Gauges
A standalone single-channel controller for use with our KJLC 900 Series digital transducers.
The PDR900 sets new standards for vacuum gauge controllers. It can be used as a standalone power supply with readout, or as a tool for configuring, calibrating, and diagnosing the integrated gauge sensors used in OEM applications.
For use with the 902, 909, 910, 925, 971, 972, and 979.
Features
Easy-to-read 5-digit LED readout display with LCD menu
User-selectable pressure units
Analog and digital communication
3 high-power set-point relays for process control
Leak detection feature with warning alarm
Data logging tool for process monitoring
Universal power supply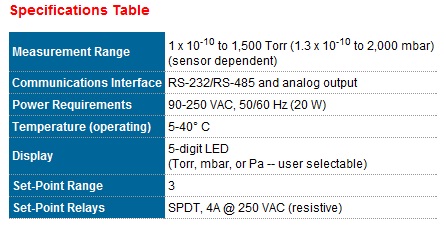 Lesker KJLC PDR900 Series Controller for Ion Gauges