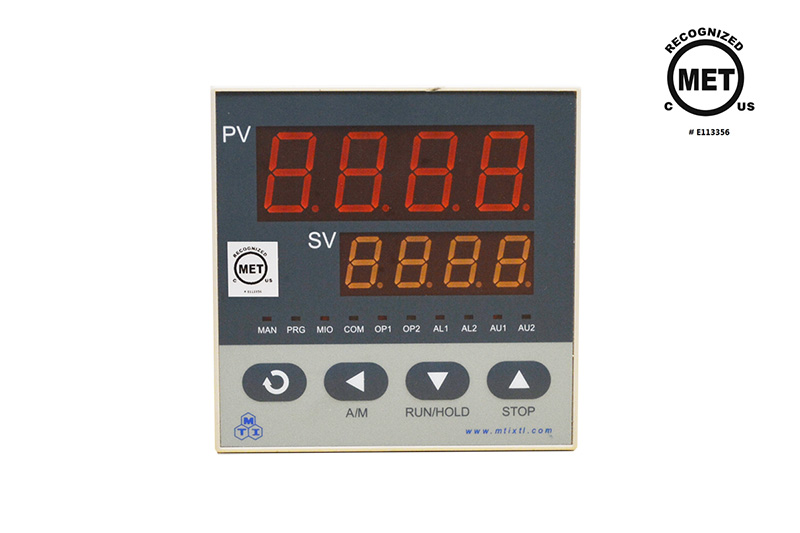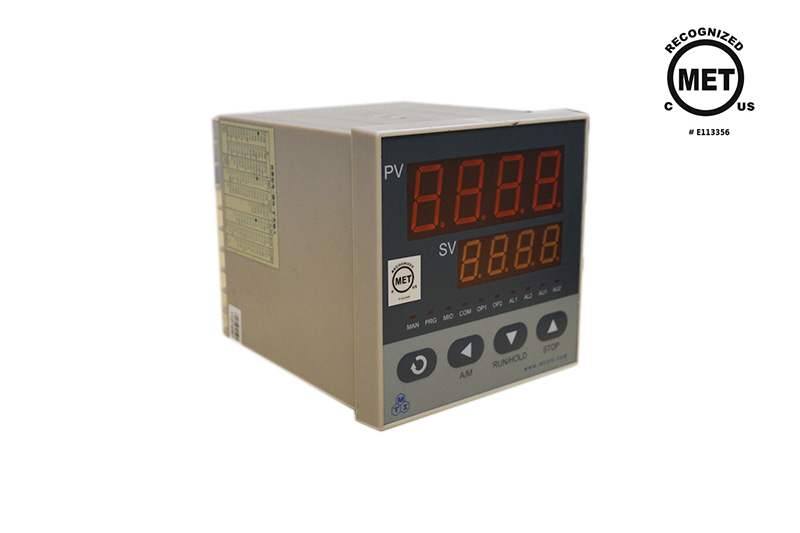 FA-YD518P-AG Precision temperature controller is MET certified. It adopts PID parameter control method which precisely controls temperature with +/-1C accuracy. It has built-in function modules which can work with Solid Relay to optimize the furnace performance according to different models of furnaces. Please click the link to know
how to use this Precision temperature controller
PID automatic control
K, J, S, B thermocouple
30 programmable segments for precise control of heating rate, cooling rate, and dwell time. (3200 minutes (~53.3 hours) each segment. Total ~ 1600 hours)
Over temperature protection and alarm allows for operation without attendant(s).
+/- 1 ºC temperature accuracy.
1- 5VDC or 0- 20mA output selectable
Met certified
The controller may be operated by PC by installing a control module and software included
There is a slight chance, the controller malfunction, it may go beyond the setting temp. So you can have another controller in series as back up. Both controllers connect to the same thermocouple, either one has gone to alarm status will shut down the AC contactor (cut the power).
If you order the PC control module together with the furnace, we will install and test it before shipping. We recommend you to order a computer laptop (please select the "computerized tool" in the options bar) from us to avoid software installation problems. For more information please click here.