Description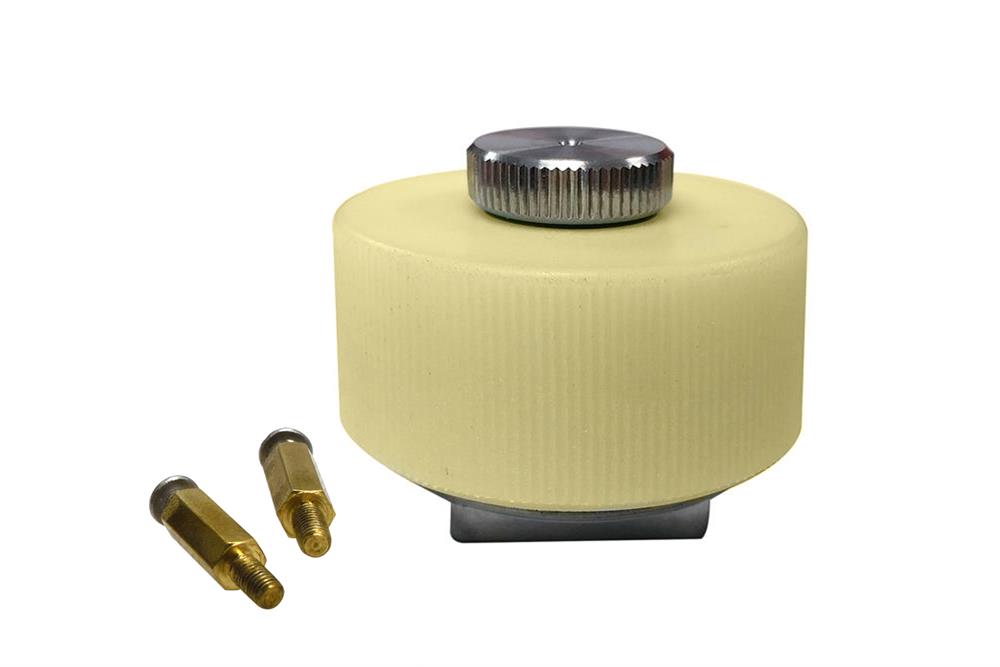 EQ-HSTC split-able test cell is designed for high-throughput R&D battery material testings without any crimper. The smart design allows you to quickly and easily assemble a coin cell by hand tightening to increase research efficiency. It can be used for both liquid and solid-state batteries.
SPECIFICATIONS
Structure & Features



Easy cell assembling by "thread-in" the bottom contacting plate and top plunger into the Nylon body.
Stainless Steel contact plate and plunger.

The Body is made of Nylon body with Max. 100oC working temperature
( PTFE is optional with 200oC Max. working temperature )
The air-tight design ensures zero electrolyte leakage
Easy to separate and clean after use
Same functionality as "Swagelok Type Cell" but with more size options for electrode and separator.
Spacer inside the test cell to press down on the electrode and prevent the electrode from curling
Directly clamp on MTI battery analyzer without wire connection for quick testing
Extending rod included for each electrode
O-ring is made of Fluorine rubber to ensure no liquid electrolyte leaking

Optional Gold Plated Cell


The test cell can be gold plated for extra corrosion resistance, please chose from the personalization section.
Please click here to order your own gold plating kit.
Note: Customized (Au coated) test cells are non-returnable and non-exchangeable.

Electrode Insert Dia.

Standard diameter that can be put inside: 20mm Diameter Max

Insertion Thickness

max. the thickness of the material that can be inserted is up to 6mm

Working Temperature

Max. 100 ºC (Nylonmaterial)

Spring

Test piece is compressed and held in place by one compression spring.
Material: SUS 304
Spring Rate / Stiffness: 7.9 N/mm (806 g/mm)
Dimensions when free: 5 mm OD × 3.4 mm ID
Length under maximum compression: 7.2 mm
Please contact MTI to order replacement springs.

Gold Coating (Optional)

Anti-corrosive Au coating on the base contact plunger and inserts is available upon request
Note: Customized (Au coated) test cells are non-returnable and non-exchangeable.

Testing Station (Optional)

To perform a parallel test for multiple cells, simply arrange them in a dock station and have it connected to MTI multi-channel battery analyzer for cycle life, coulombic efficiency...testings. Please email us for the availability of such a station.

Dimensions
Operation Video
Application Notes


Directly clamp the test cell on the MTI battery analyzer

Enhanced Electrochemical Lithium Storage by Graphene Nanoribbon. STC20-split flat cell (MTI Corp., Richmond, CA) was used for the present studies.
The test cell is designed for new research that has not enough funding. With the related product below: you can build a coin cell research lab for less than $20K.
O-rings and Gold coatings are consumable and not covered by a warranty.
The warranty does not cover any corrosion or misuse caused by the end-user.