Description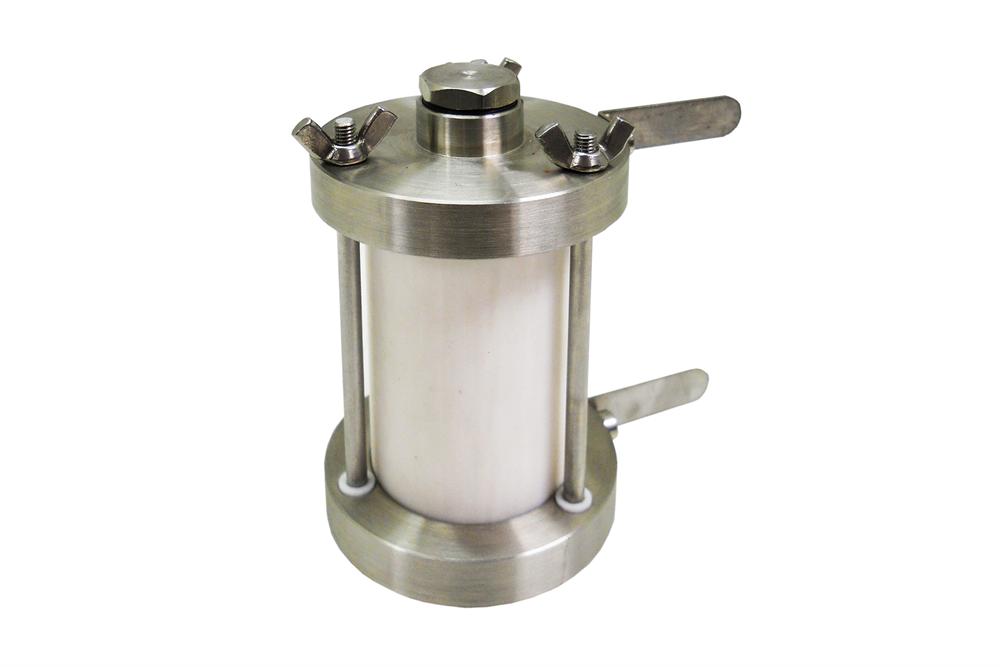 EQ-SC-18650 Split Type Test Cell is designed for testing 18650 batteries. Its detachable design allows you to test the cycling behavior as well as structural changes of electrodes easily and quickly. Optional quartz case will allow you to do in-situ Raman, Infrared, or X-ray analysis.
Note: Customized (Au coated) test cells are non-returnable and non-exchangeable.
MTI has granted the patent 2016205320104 for the Split Type Cells for the Cylindrical Batteries with PTFE/Quartz Liner since June 2016.
Model


EQ-SC-18650-TF


EQ-SC-18650-QZ


Dimensions (Dia. x Height)


I.D. of PTFE Body (liner): 18mm
Height of PTFE Body: 65mm

I.D. of Quartz Body (liner): 19mm
Height of PTFE Body: 65mm

Material


Caps: Full Stainless steel 304 end caps
Body liner: Electrolyte corrosion-proof PTFE liner can withstand temperature up to 250ºC
O-ring: Sealed by electrolyte corrosion-proof PTFE O-rings

Caps: Full Stainless steel 304 end caps
Body liner: Transparent quartz body allows you to perform In-situ Raman and Infrared Spectroscopy
O-ring: Sealed by electrolyte corrosive-proof PTFE O-rings

Nylon Sleeve

A nylon protective sleeve is included for the Quartz Liner version only

Design

Easy assembling with only four cap mounting screws
Easy to separate for cleaning after the test
Space-saving, compact design allows you put it into the glove box
Click the images below for the detailed illustration of these cell components

Option

Anti-corrosive Au coating on the top & bottom stainless steel caps is an option
Please click here to order your own gold plating kit