Description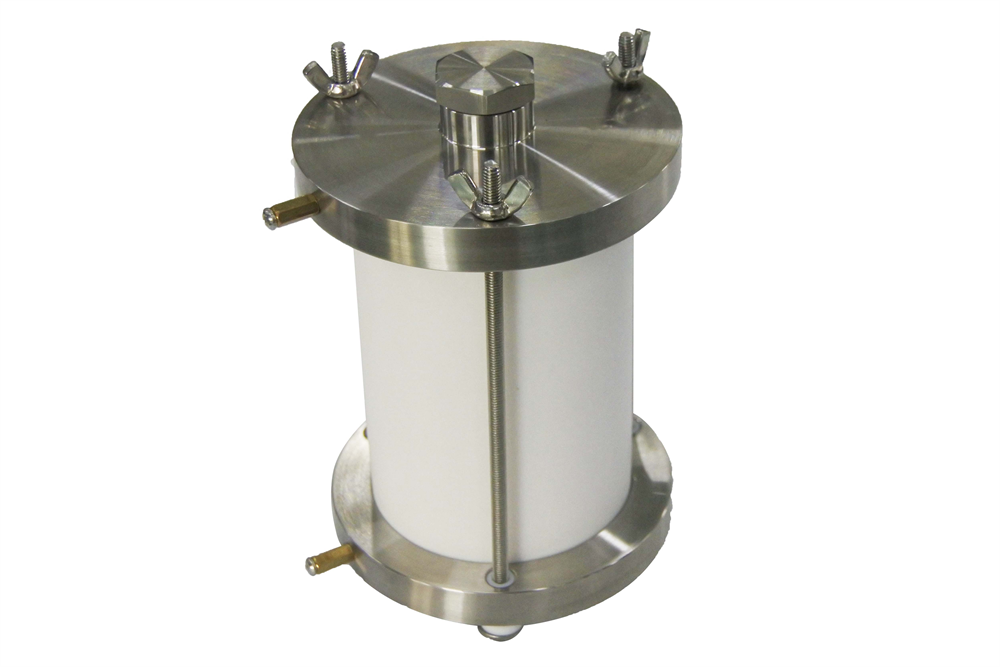 SC-4680 is a split-type kit specially designed for the study of 4680 cylindrical batteries. Easy and fast disassembly and assembly for testing electrode cycling behavior and structural changes
Note: Customized (Au coated) test cells are non-returnable and non-exchangeable.
MTI has granted the patent 2016205320104 for the Split Type Cells for the Cylindrical Batteries with PTFE/Quartz Liner since June 2016.
Dimensions

I.D. of PTFE Body (liner): 46mm
Height of PTFE Body: 80mm

OD of the cap: 88mm
Height the kit: 136mm

Material

Full Stainless steel 304 end caps
Electrolyte corrosion-proof PTFE liner(quartz with special request) can withstand temperature up to 200ºC
Sealed by electrolyte corrosion-proof fluororubber O-rings

Installation Video