Description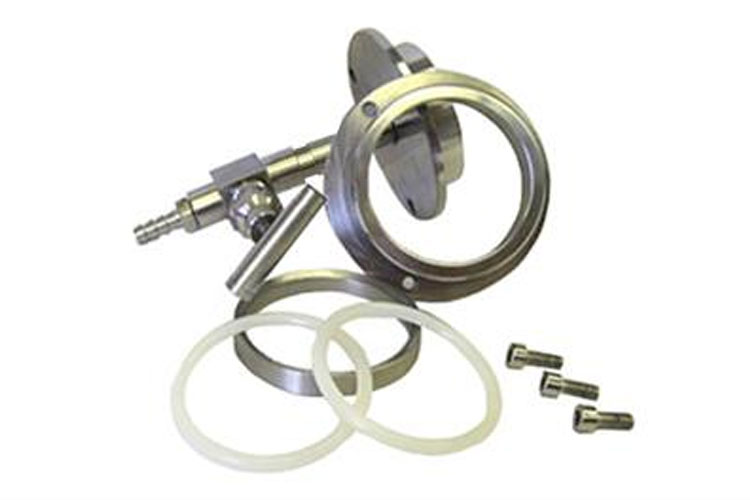 This is a smart sealing assembly for single end 50mm O.D. tube. SPECIFICATIONS
Package included
One flange with needle valve, one steel sealing rings, two high-temperature silicone O-rings ( 250ºC Max.) and three screws.
Flange Assembling
Vacuum Level
10E-5 torr by molecular pump and 10E-2 torr by mechanical pump
Features

Made of Stainless Steel with double high-temperature silicon O-rings.
The end has a vacuum meter with valve.
Seal tube by tightening screws on the flange without any welding or gluing.
1/4" hose connector at the end.
Excellent for any type of tubing: ceramic, glass, quartz and steel pipe.
The assembly kit will seal 50-52mm diameter ceramic and quartz tube.

Installation Video


Dimensions
Click to enlarge
Warning

Must put a refractory tube block into the tube( see picture below ) to avoid heat radiation melt silicone O-ring. Please order a ceramic block in related products.
Please do not over tighten the three hex screws on the flanges to avoid overpressure incidents. The recommended torque is 35~40 inch-lbs.
For liability considerations, MTI does not recommend or endorse the use of any toxic, flammable or corrosive gases with our flange assemblies. Please contact us with any concerns.