Description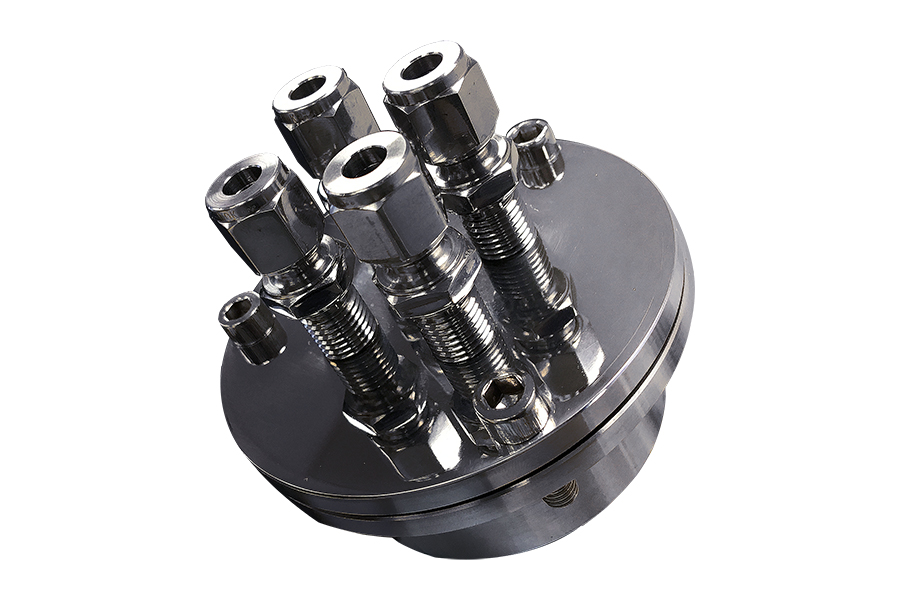 This is a single-side flange for 60mm O.D. tube with four 1/4" tube fittings. It provides multiple feedthroughs for various gasses delivery and thermocouple insert. Specifications:

Features

SS304 Stainless steel flange with double high-temperature silicon O-rings
Hex screw tube sealing with no welding or gluing needed.
Ideal for any type of tubing: ceramic, glass, quartz, and steel pipes.
Multiple feedthrough for in-tube electrical and gas needs

Structure
Vacuum Level
10-5torr (molecular pump) and 10-2 torr(mechanical pump)
Warning

A refractory tube block is required in front of the flange to avoid silicone O-ring melting.
Please consider purchasing our ceramic tube block.
Please do not over tighten the three hex screws on the flanges to avoid overpressure incidents. The recommended torque is 35~40 inch-lbs.
For liability considerations, MTI does not recommend or endorse the use of any toxic, flammable or corrosive gasses with our flange assemblies. Please contact us with any concerns.