Description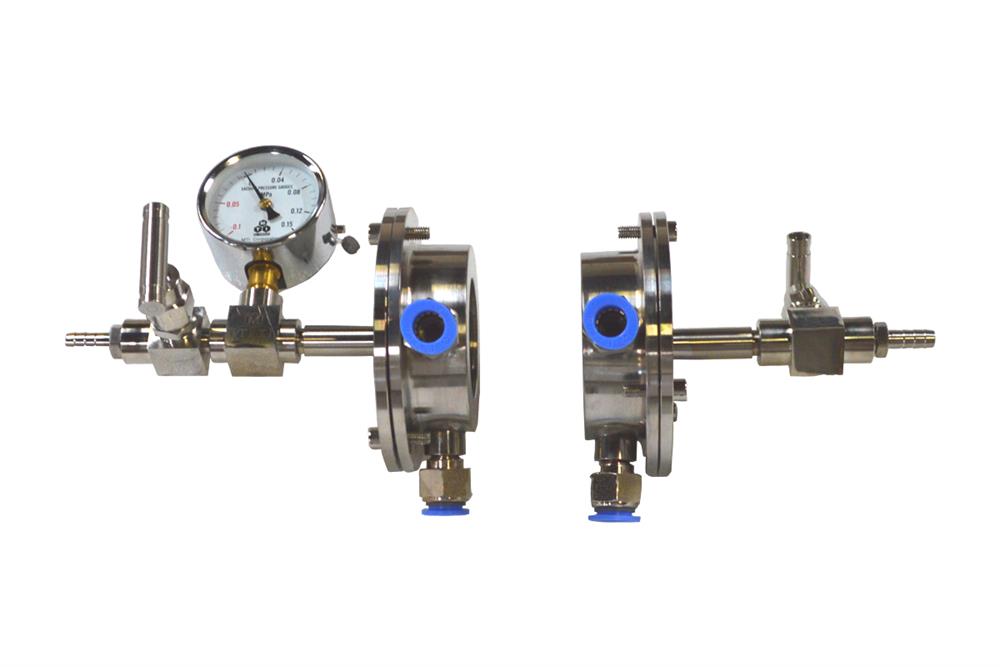 This is a pair of sealing flange with SS water cool tubing & valve for OD 60 mm diameter processing tube. If you cannot use a ceramic block in two ends of tube, you must use the water cool tubing to keep flange cool (otherwise silicone o-ring may get damage)
Made of Stainless Steel with double high-temperature silicon O-rings on the flange.
Stainless steel needle valve with 1/4" pipe adaptor.

The assembly kit will seal one end of 57-60 mm diameter ceramic and quartz tube.

Vacuum meter is installed in one side of flange.
Vacuum Level:

MTI Thermolysis Water Cool System is an ideal tool for supplying cooling water to this flange set, please click the picture below for more detailed products information.
Warning: For liability considerations, MTI does not recommend or endorse the use of any toxic, flammable or corrosive gases with our flange assemblies. Please contact us with any concerns.