Filmetrics is the world's sales leader in thin-film thickness measurement, with the mission of making thin-film measurements simple and affordable.
Filmetrics measure thin-film thickness by analyzing how light is reflected by the film. By analyzing wavelengths beyond those visible to the human eye Filmetrics can measure nearly all non-metallic films greater than 100 atoms thick. And because there are no moving parts, results are available in seconds: film thickness, refractive index, even roughness!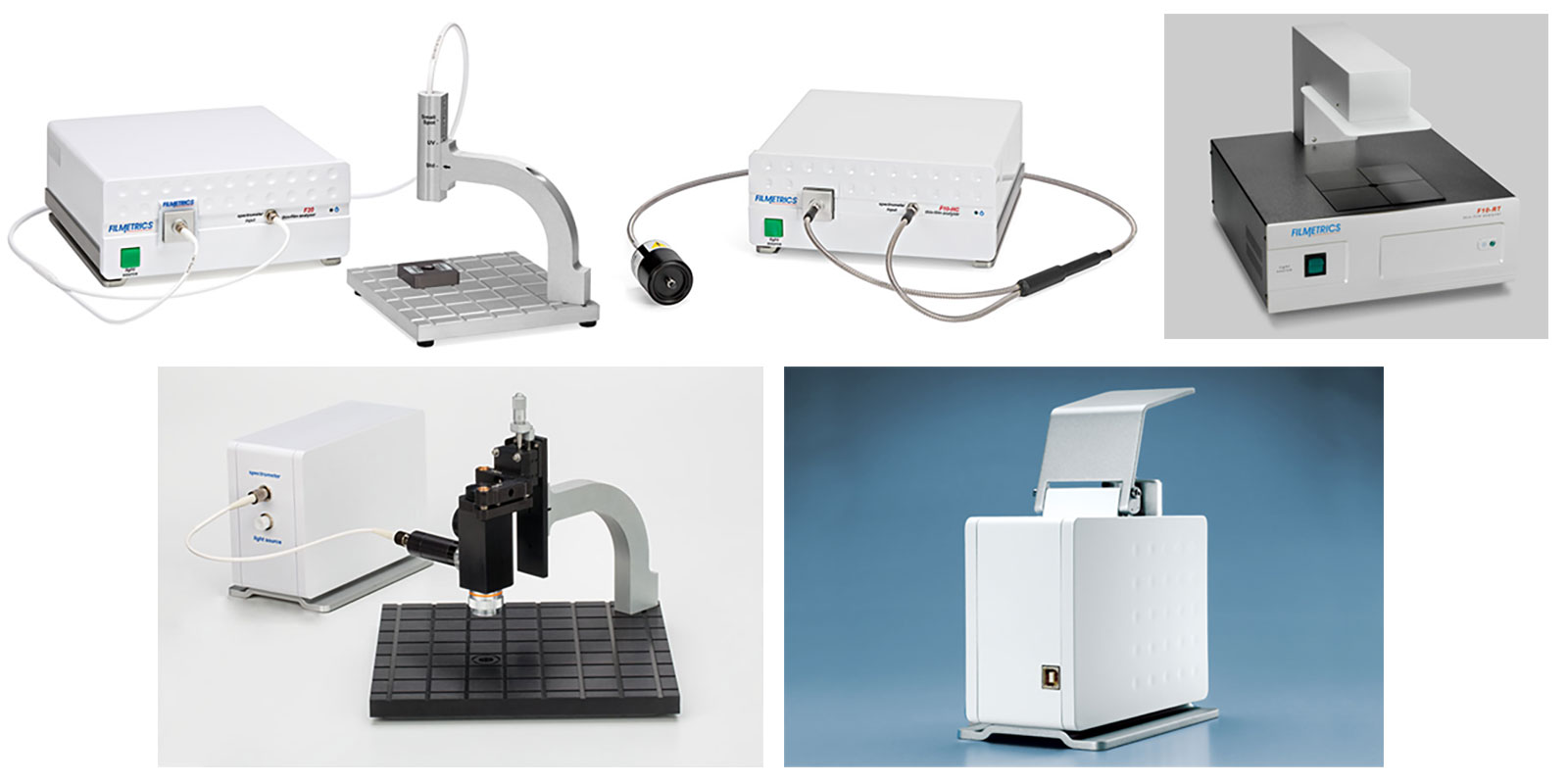 Filmetrics was founded in 1995 with the mission of making thin-film measurements simple
and affordable. Prior to their arrival, film-thickness measurement instruments cost $50,000 or more, requiring advanced training and single measurements took as long as an hour. Filmetrics devices are easy-to-use, cost less and take less than a second to produce results in film-thickness measurements, by operators who can be trained in minutes. Furthermore, you can count on their team for immediate 24-hour support via online meetings and embedded diagnostics. It is a proven system with a substantial track record by research institutions and industries.
Single-Spot Thickness Measurements
Tabletop systems for measuring film thickness and refractive index with a single mouse-click. Measure thickness from 1nm – 10mm – even within multilayer film stacks.
F20
F3-sX
F10-ARc
F10-HC
F3-CS
F10-AR
F10-RT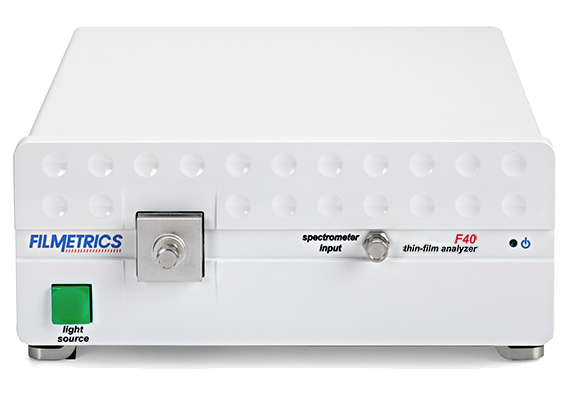 ‍Microscopic-Spot Thickness Measurements
Used when a measurement spot as small as 1µm is required – use your own microscope or let us supply the entire system.
Sheet Resistance Measurement
Filmetrics R-Series sheet resistance mapping tools marry the technology developed and perfected by KLA for over 45 years with the benchtop instrument technology developed over the last 20 years by the Filmetrics team. The R50-4PP contact four-point probe is recommended for thin metal and ion implant layers, and the R50-EC non-contact eddy current probe is recommended for thicker metal layers and soft or flexible surfaces, including:
Semiconductor wafer substrates
Glass substrates
Plastic (flexible) substrates
PCB patterned features
Solar Cells
Flat panel display layers and patterned features
Metal foils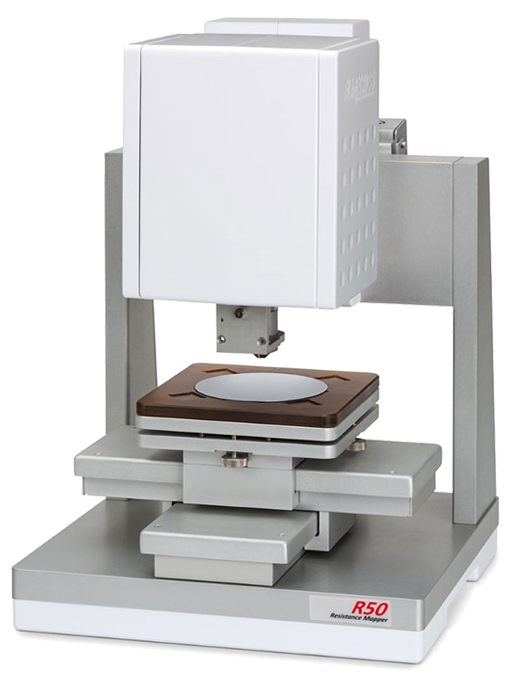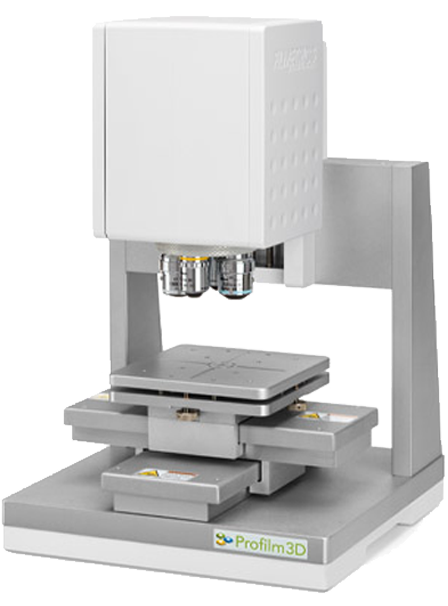 The World's First Affordable 3D Profilometer: The Profilm3D
Get an optical profilometer for less than half the price of an AFM or 3D stylus profilometer!
The Profilm3D® uses state-of-the-art white light interferometry (WLI) to measure surface profiles and roughness down to 0.05µm; adding the low-cost PSI option takes the minimum vertical feature size down to 0.001µm. The newest generation of the Profilm3D offers Enhanced Roughness Mode for accurately imaging rough surfaces and highly-sloped sidewalls.
‍Inline Thickness Monitoring
Monitor and control thickness of moving films during production. Sample rates as high as 100Hz are possible at multiple measurement locations.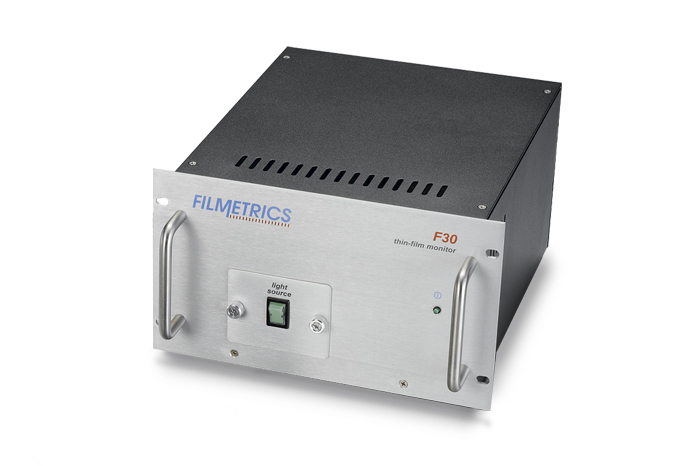 ‍Automated Thickness Mapping Systems
Fully-automatic mapping of thickness and index for nearly any sample shape
F50 System
F54
F54-XY-200
F60-C System
F60-t System
The World's First Affordable 3D Profilometer: The Profilm3D